You've probably heard of group breaking. But if you're still confused about what it is and the process, here's the simplest and most straightforward explanation on how it works:
One person (typically "the breaker") purchases an unopened box or case of cards from a manufacturer. They then sell multiple "spots" to users (the buyers). Finally, a date and time are scheduled when the breaker opens the box of cards live online. Afterwards, the cards are shipped to users based on the break type.
There are several group break types. Each type varies in the level of complexity and chance!
But simply, a group break is when someone purchases a big box of cards that is then divided up between multiple other people. Then, sprinkle in some live commentary from the breaker.
Continue reading if you'd like to learn more about group breaking and how to participate in your own group break!

Quick Overview:
Case Break vs. Box Break vs. Group Break
Group Breaking: The Common Break Types
Group Breaking: The Process from Start to Finish
How to Participate in a Group Break
Case Break vs. Box Breaks vs. Group Break
The card industry has many buzzwords (see a complete list of them here). It can all be a little complicated at first, but as time goes on, it will become more clear.
You'll often hear the words "case break," "box break," and "group break" used a lot. What do all these words mean? Are they different?
A case break, box break, and group break are the same. It's when a box of cards is opened and divided up among collectors, investors, or hobbyists. We like to say "group break" because it's a group of people purchasing a box of cards. It just makes more sense. 😁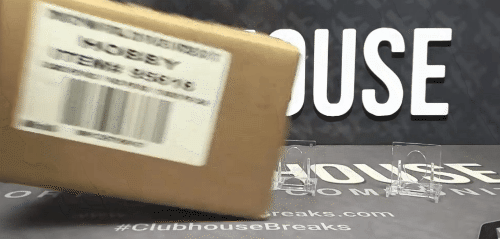 You also might hear the term "case breaking." This is when the cases or packages within the box are being opened. You know, the cardboard packages or shiny silver foil you rip open. So satisfying.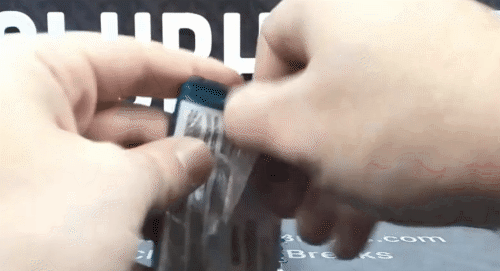 Group Breaking: The Common Break Types
All group breaking is not the same. There are different breaking types and methods.
One type might assign the opened cards by random chance. Another method lets you outbid users by team.
Below is a table with a list of common group breaking types.
| Group Break Type | Description |
| --- | --- |
| Pick Your Team (PYT) | In this break, you pick one team or several teams. When the break is live, you'll receive every card pulled for the team(s) chosen. Pricing typically depends on the team's strength on the checklist. |
| Random Team | Everyone pays the same price and is assigned a random team. |
| Serial Number | Every user pays the same price. But this time, they are assigned a random number, and if that number matches a card's serial number, they win the pulled cards. |
| Draft Style | In draft style, breakers use a program to randomize the draft order. After all of the cards are pulled, the person at the top calls first dibs on the cards they want. After that, the second person can choose from the remaining cards and so forth until all cards are selected. |
| Division Break | In this break, users buy an entire division. For example, you might buy one out of the eight NFL divisions and receive all the cards from that division. This method is usually more expensive than the others, but it also gives you a higher chance of getting a big hit. |
| Pick Your Price (NEW) | This is a new breaking style created by The Clubhouse, allowing collectors to set the individual team prices. This lets you bid against other members to receive the best price. Click here to join a Pick Your Price break box. |
It's important to choose the box break type you feel comfortable with. A lot depends on how much you're willing to spend and how much of a risk you're willing to take.
See also:
Continue reading, and we'll explain the steps that take place within a group break and how to participate on your own.

Group Breaking: The Process from Start to Finish
Before you participate in your group break, we recommend that you watch one live (we go live every weekday on our website at 4 PM EST ). That, or you can watch a past group break by visiting our Youtube channel here to watch.
You'll notice that almost every group break, no matter their method, follows a similar process:
Spots "open" in the group break
Users purchase their spots
Users join the online live video
Users interact with the other users and the breaker via a chatbox on the website
The breaker starts the break and begins opening boxes of cards and cases
The break ends
The breaker ships out the cards to the users
Typically, there are multiple group breaks back to back. A breaker could do a hockey, baseball, and football break in one sitting, which could take multiple hours.
How to Participate in a Group Break
If you want to participate in a group break or you need a new breaker to buy from, here are the steps you need to follow.
Step #1: Create a FREE account
Before you can purchase a break, you need to create a FREE account with us.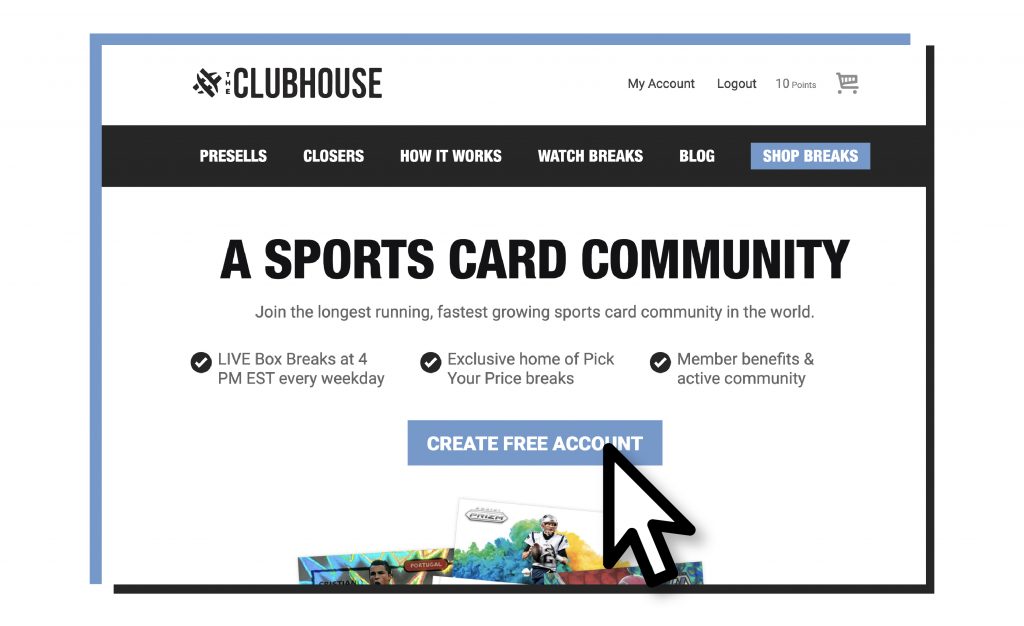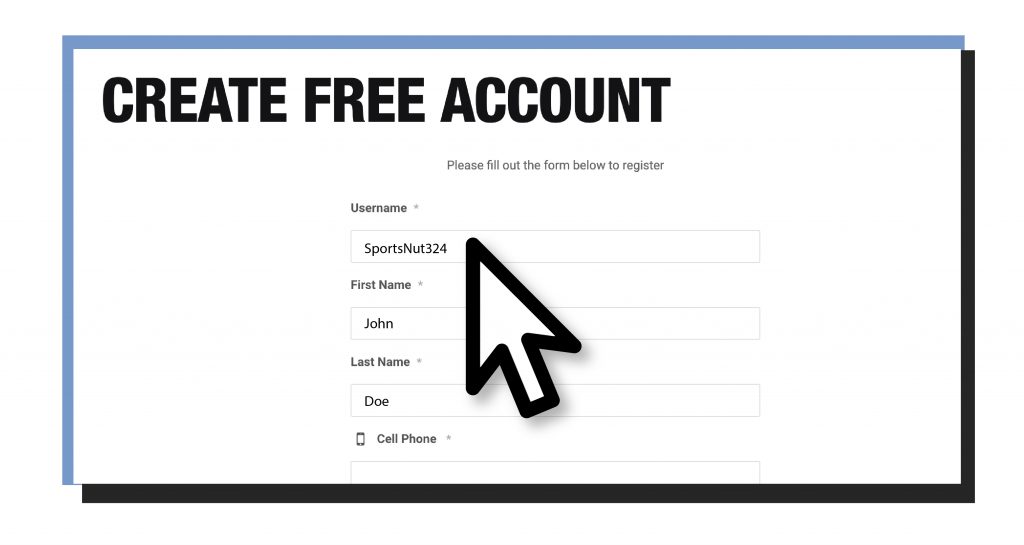 Step #2: Choose Your Break
Shop our breaks here and choose which one works best for you. You can choose from multiple break types based on the inventory we have for that day. Then, click "view details."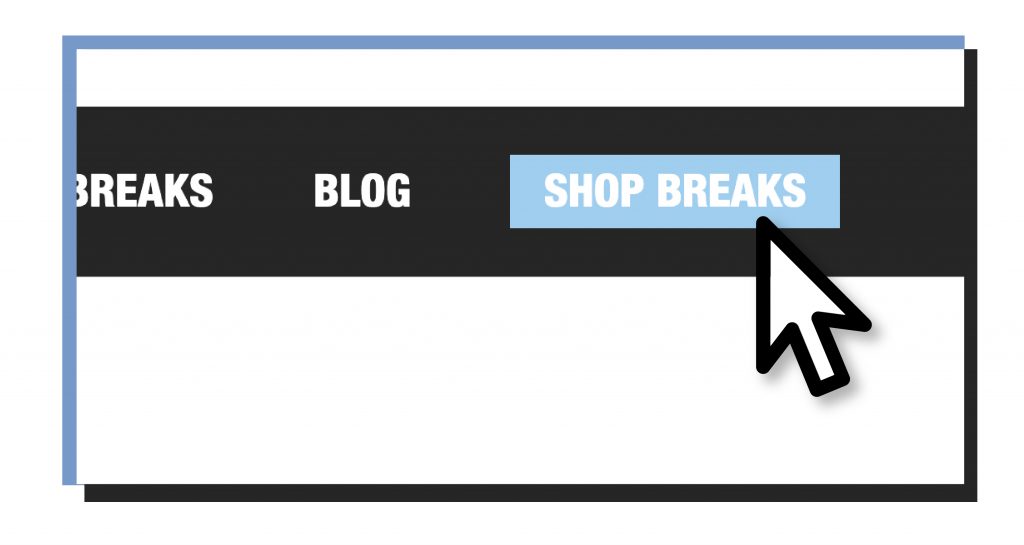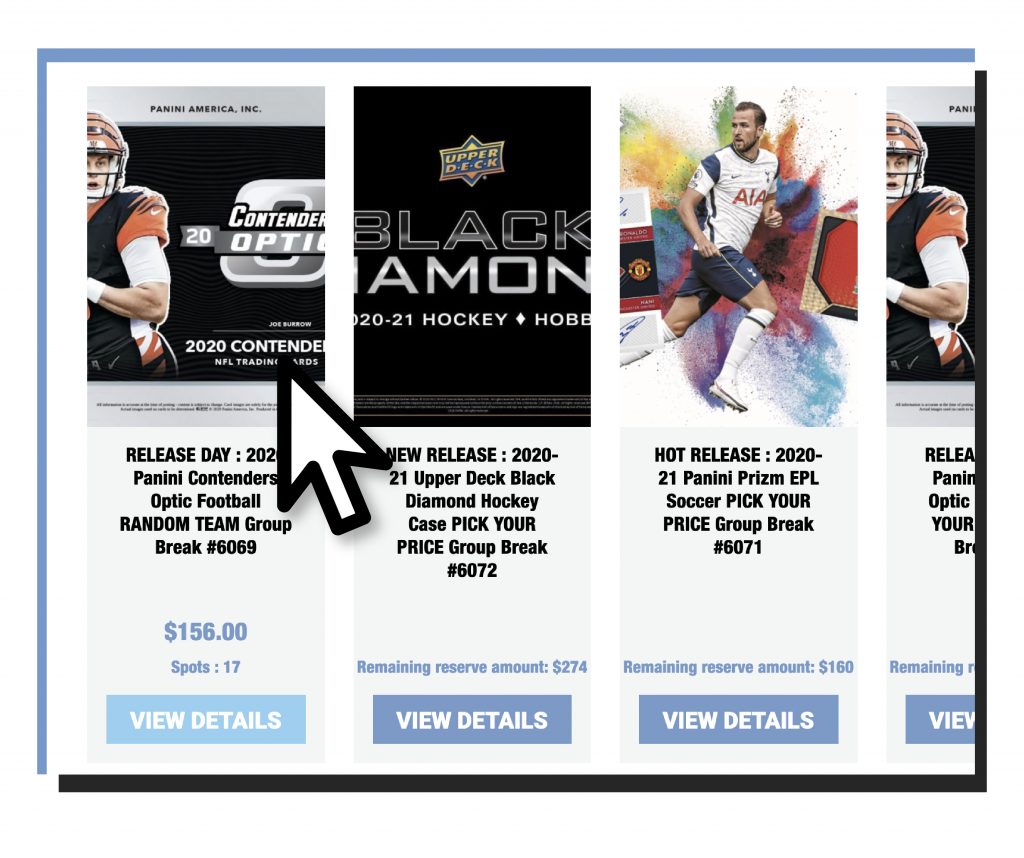 Step #3: Add to Cart & Make Payment
Once you've signed in, click on the break you're wanting and add it to your cart. But be sure to checkout quickly because items in the cart only last for five minutes.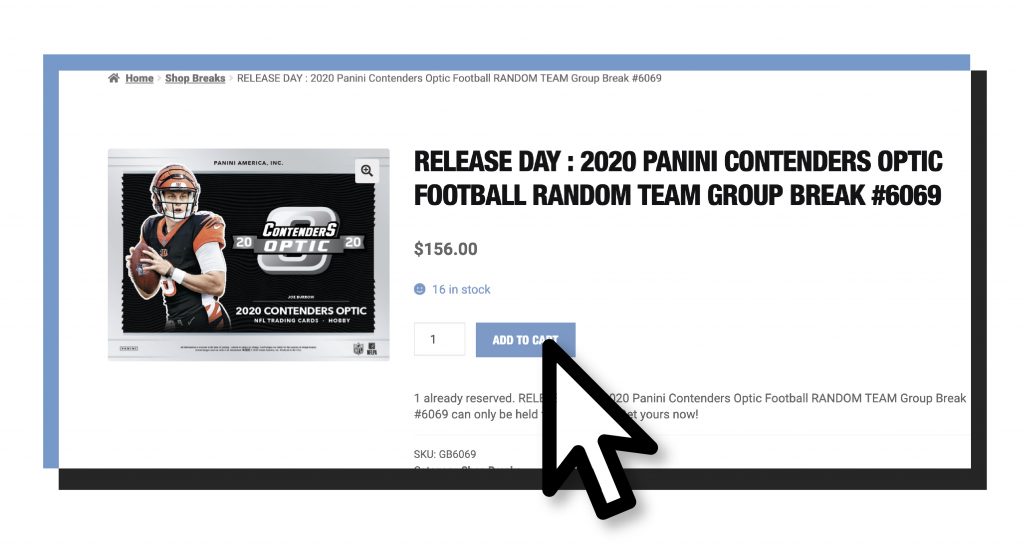 Step #4: Watch the Break Live
The Clubhouse sends you a TEXT to your mobile number with a link to watch the break LIVE right before your break is starting. This keeps you from wondering when your break will take place.
You can also visit the "watch breaks" tab to view the live stream.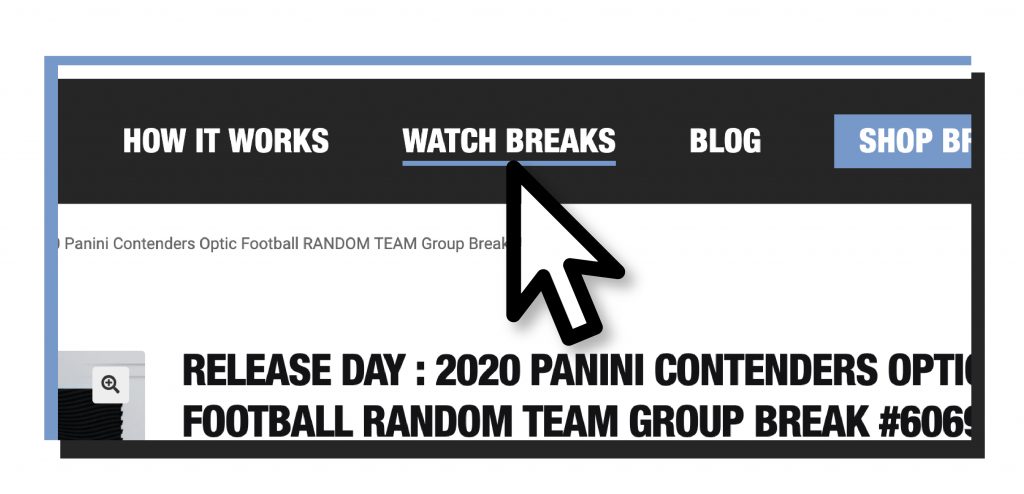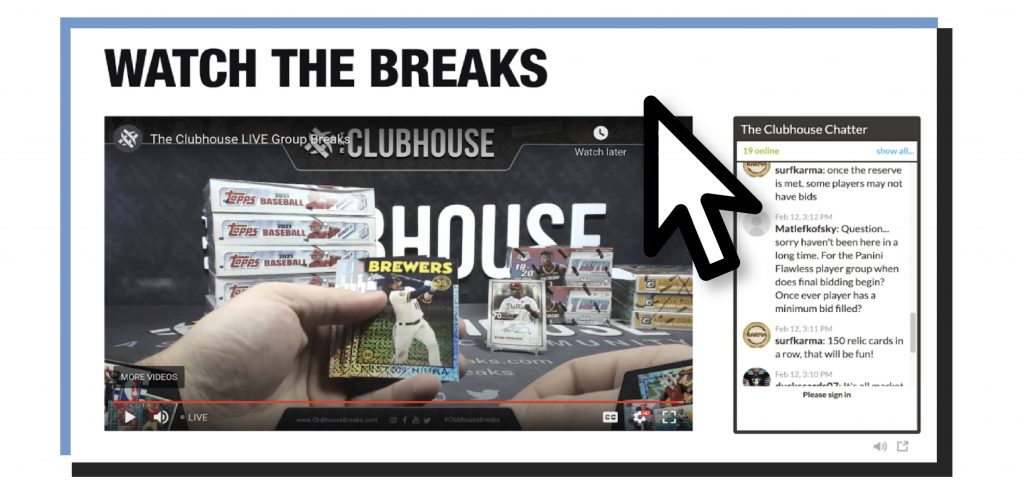 Step #5: The Cards are Packed & Shipped
After the breaking is over, you'll know what hits you've scored. Then we'll carefully ship those cards to you within a week. We take extra precautions when shipping all cards to ensure they arrive safely.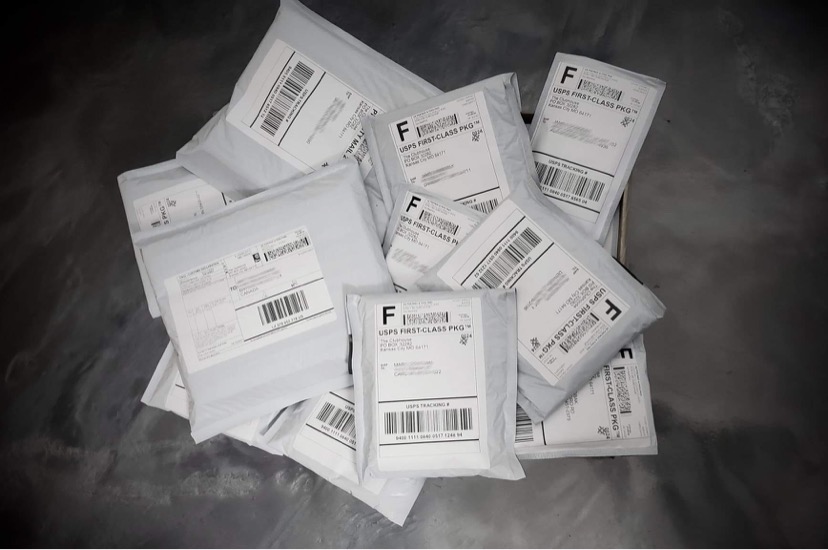 Step #6: Show Your Mailday Off on Social Media
Once you get your mail day, show them off to your friends and us! Post your picture and tag us @clubhousebreaks or use #clubhousebreaks & #mailday. Or, you can join our private group on Facebook, where we talk sports cards all day!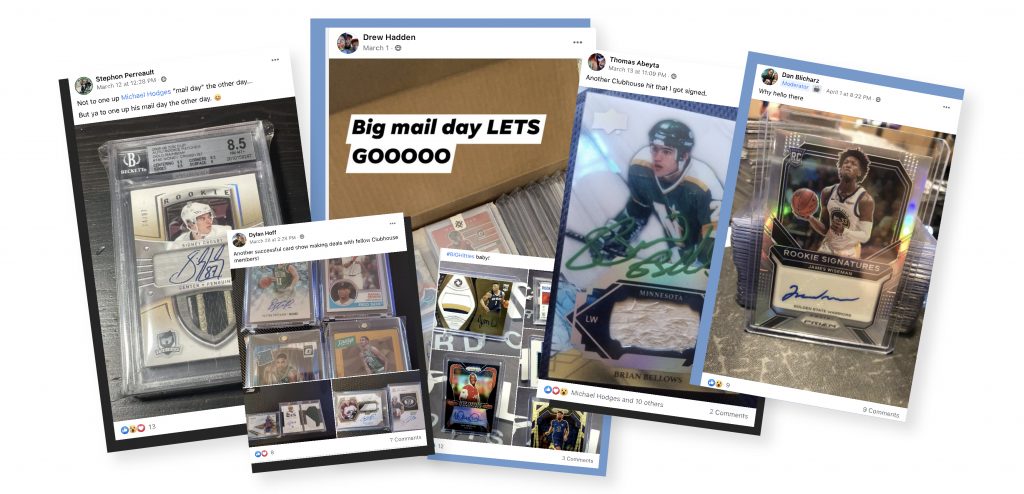 Our Final Thoughts
If you're just getting into the world of sports cards, group breaks are a great way to get involved. The community you'll gain is really unbeatable.
You'll hear varying opinions on whether they're truly worth it when it comes to your potential payouts. But, if you play your cards right (literally), you can earn some money through valuable cards and have a great time doing it along the way!