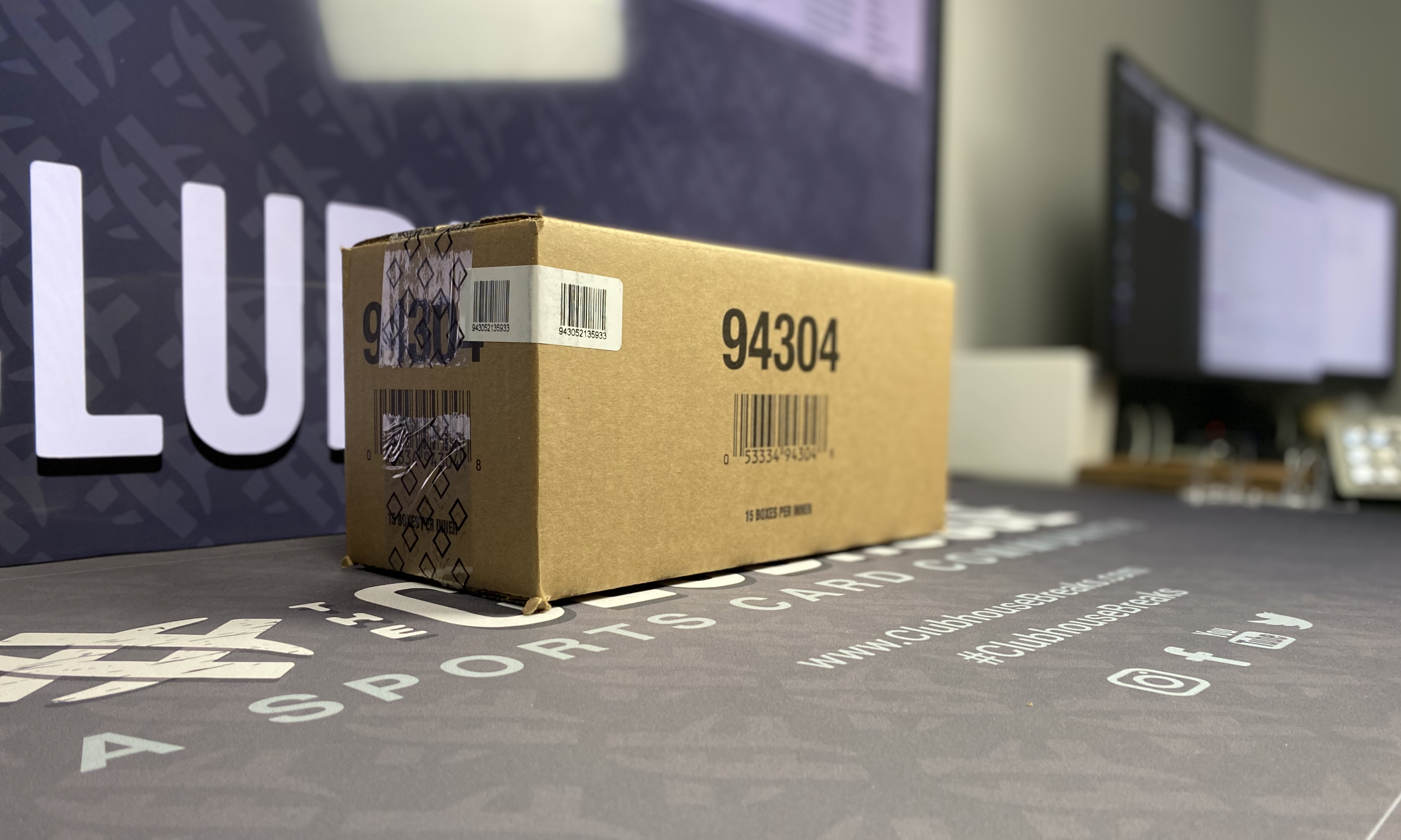 What are box breaks? Why do we hear more about this sports card method?
Box breaks have become something of a phenomenon throughout recent years. A feature in the LA Times revealed that box breaking has surged in popularity. But why?
At The Clubhouse, we've been a breaker for over ten years and understand a thing or two about the breaking process. We decided to sit down and write the most straightforward and simplest answer possible!
If you want to be a sports card collector, investor, hobbyist, or are just curious about the process, continue reading!

What are Box Breaks?
A box break is a live online event where buyers purchase "spots" from the breaker (the seller) to obtain high-value sports cards. The breaker opens the box, and packages live in front of the online audience. Once the event is over, the cards are shipped out to the buyers.
Box breaking involves chance, meaning you are not guaranteed a rare or valuable card (i.e., a #bighittie or case hit) when you participate. However, it's incredible to see how often our customers find them when purchasing from our group breaks.
Box Breaks: The Power of Group Buying
Box breaking harnesses the power of group buying. If you participate in a box break, you will typically pay a fraction of the price vs. buying a complete box full of sports cards. This lowers your cost and increases your chances of hitting it big.
You see the breaker (the seller) and the users (the buyers) in the image below. In box breaking, there is typically only one breaker and multiple buyers who purchase spots in the break. Each spot can cost anywhere from $25-$335, depending on the breaking method.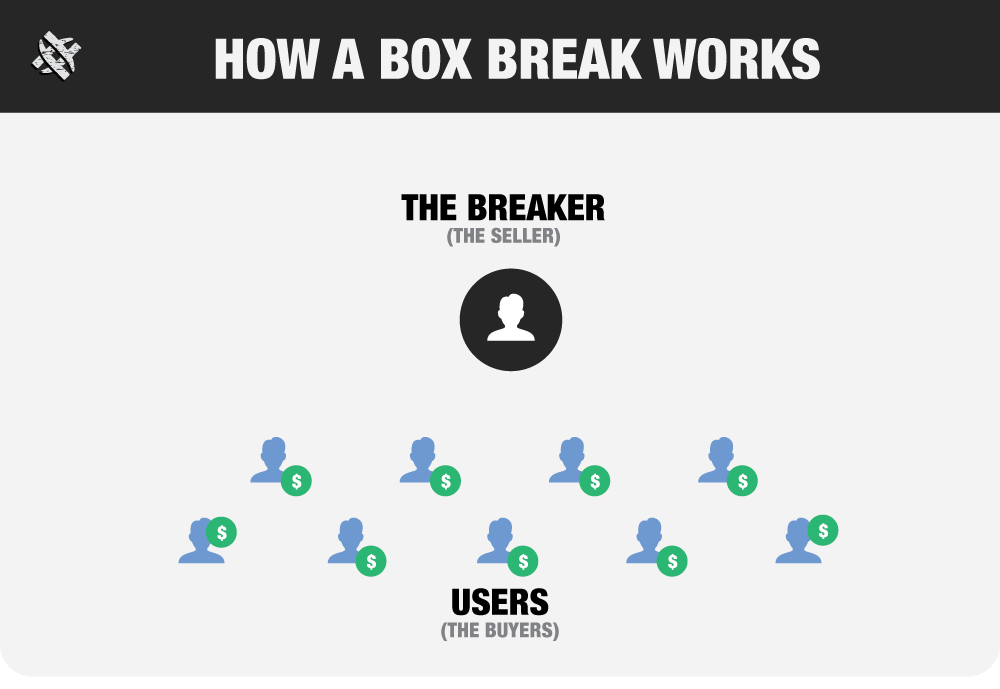 Box Breaks: The Different Breaking Methods
There are multiple methods of breaking to choose from. Some common ones are Random Team, Pick Your Team, and Pick Your Price.
In a Pick Your Team break, you pick one team or several teams. When the break is live, you'll receive every card pulled for the team(s) chosen. Pricing typically depends on the team's strength on the checklist.
In a Random Team break, everyone pays the same price and is assigned a random team.
In a Pick Your Price break, you can set the individual team prices yourself. This lets you bid against other members to receive the best price. Click here to join a Pick Your Price break box.
Click here to view a full table and description of the most common breaks.
Where Do You Purchase Box Breaks?
You can purchase sports card box breaks on a breaker's website, Facebook, eBay, and other online marketplaces. However, where you purchase box breaks matters. If you're not careful, breakers can take advantage of you.
We advise staying away from purchasing box breaks from online social marketplaces like Facebook, eBay, Instagram, and others. We go into more details in this post, but the key sign of a new box breaker is when they only sell via online social platforms instead of their own dedicated and professional site. If you purchase from this type of breaker, you run the risk of being cheated of your money and typically won't have a good customer experience.

The preferred way to purchase a box break is by finding a reputable box breaker and purchasing from their secure website. These types of breakers have perfected the process of buying online, focus on customer experience, and give their customers authentic community interaction to enjoy. They are also super entertaining to watch most of the time!
Can I Make Money Off Sports Card Breaks? Do People Find Valuable Cards?
Yes, you can make money off sports card breaks. Hundreds of investors, collectors, and hobbyists buy and resell cards they receive from live box breaks. However, not all sports cards carry high value, and the chances of losing out on a break most definitely exist, so it's important to know the rewards and risks.
The key to succeeding with any investment lies in weighing the pros and cons. The same is true for sports cards. There is no guarantee of winning box breaks, but there is a chance to get your hands on cards that could be worth a fortune.
There are some incredible box break stories out there, with users ending up with cards worth thousands of dollars. One winner involves a retired carpenter from San Diego.
Having spent around $60 to enter a sports card box break, John MCCaull scooped a Connor McDavid rookie card in 2019, which he sold in June 2020 for over $135,000.
Our customers at The Clubhouse continue to see incredible investment opportunities. We go live with our box breaks at 4 PM EST every weekday, and it always surprises us just how many case hits and #BIGHITTIES we see come through.
One MASSIVE story is when we pulled a 1/1 Dual Logoman PSA of Donovan Mitchell and Jason Tatum for two users in the box break. It was a part of our 2019-20 Panini Flawless Basketball Random Tiered Team Group Break.
After we pulled the card, the two owners decided to sell and split the profit. We helped them through the entire process of grading and auctioned it off. It ended up selling for $21,333.00 with 41 bids! It was mind-blowing!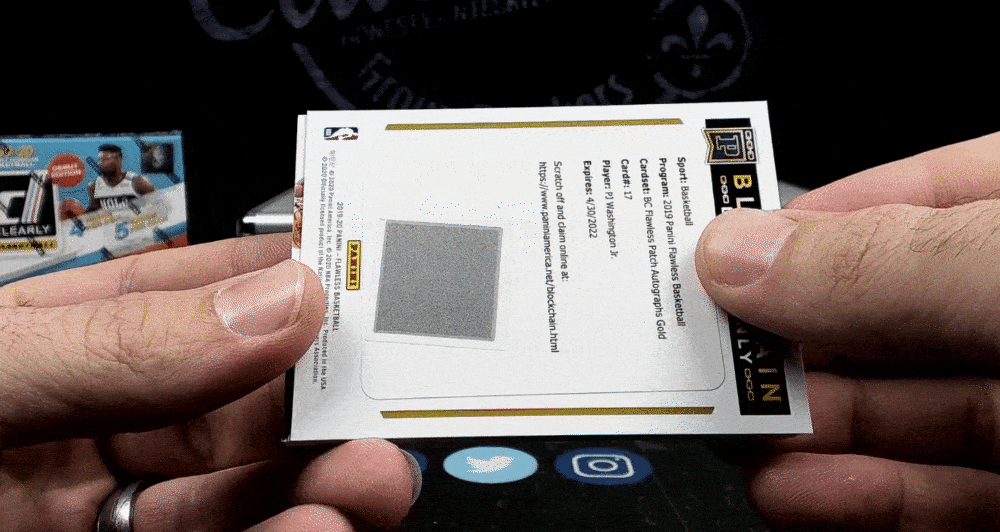 Watch the full unboxing video here on our Youtube channel.
Our customers continue to see case hits when purchasing sports cards with us. Below are some examples of the hits customers find weekly!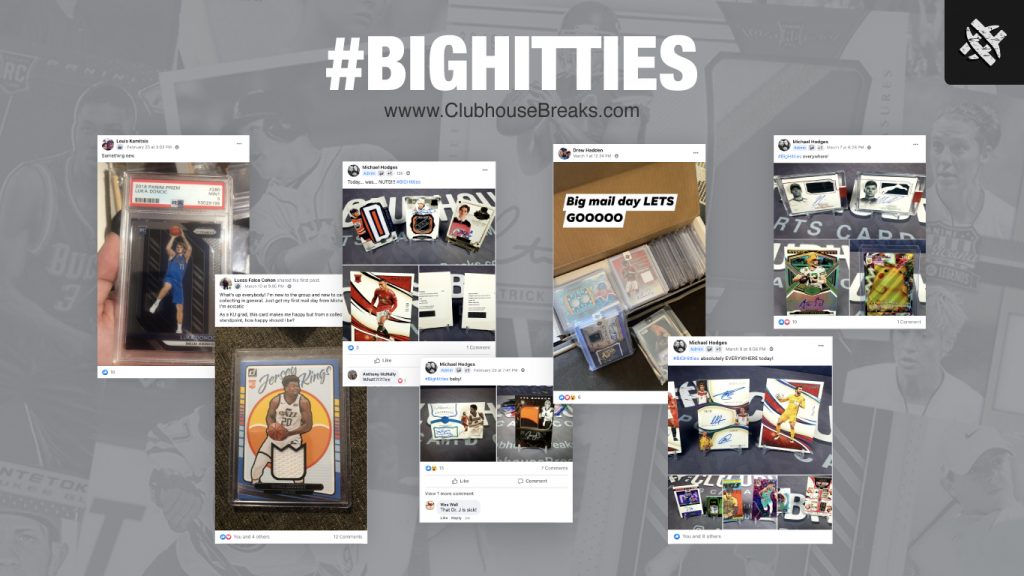 Participate in your own box break by shopping our breaks here.
Who Sells Sports Card Box Breaks? How do I Purchase?
How do you get started with box breaking? The first step is to find a reputable, trustworthy breaker (the seller).
There are a growing number of sites available to purchase breaks. To make life easier for you, we've put together a table with examples of breakers and information about what they offer.
Sports Card Box Breakers: Where to Buy Sports Cards
| | | | | | |
| --- | --- | --- | --- | --- | --- |
| Company | Industry Knowledge | Customer Service | Pricing | Production Quality | Shop reaks |
| The Clubhouse (Best Value) | Extremely High | Extremely High | Super Competitive | Very High | Click Here |
| Mojobreaks | High | High | Competitive | High | Click Here |
| Layton Sports Cards | High | High | Competitive | High | Click Here |
| eBay | Medium | Low | Overpriced | Low | N/A |
| Facebook | Medium | Low | Overpriced | Low | N/A |
| Instagram | Low | Low | Overpriced | Low | N/A |
The Clubhouse has been breaking sports cards for over ten years and has reputable relationships with top sports card manufacturers like Topps, Panini, Leaf, Upper Deck, Tristar, and more. They are trusted by thousands of customers and make a conscious effort to create community and share industry knowledge.
To make your first box break purchase, click here. You'll be surprised how affordable each break is and what you learn from the community.
When you buy, there are different breaking options to choose from. Examples of group breaks include random team breaks, pick your price breaks, serial number breaks, pick your team breaks, and random hit group breaks. Once you've bought your spot, the site will provide the time and location where you can watch the live box break.
Popular Sports Card Group Break Terms
If you're going to start participating in breaks, it pays to be familiar with the language.
When you browse websites, join forums, or read articles about the subject, you may stumble across some new jargon. Here are some common terms to look out for:
| | |
| --- | --- |
| Term | Description |
| Group Break/Box Break/Card Break | The method of spitting up and selling a sealed product by team, serial number, or any other method. |
| Wax | A sealed product |
| Hits/Case Hit | The 'good' cards in a box, autos, relics, serial number, etc. |
| MOJO | Good luck associated with pulling a big hit |
| Mailday | The day a customer recieves their package in the mail. |
Learn these sports card definitions, and you'll excel quicker and dazzle fellow viewers and participants with your knowledge. Then, you can join in box break chats, share success stories, and engage in great conversation.
How to Purchase a Box Break: From The Clubhouse
If you're looking to get started with your first purchase of a break, or you need a new breaking company to buy from, here are the steps you need to follow to work with us, The Clubhouse.
Step #1: Create a FREE account
Before you can purchase a break, you need to create a FREE account with us.
Step #2: Choose Your Break
Shop our breaks here and choose which one works best for you. Here at The Clubhouse, we have football random team breaks, baseball pick your price breaks, collegiate basketball breaks, and WAY more to choose from.
Step #3: Add to Cart
Choose the break(s) you want to participate in and Add To Cart.
Step #4: Make A Payment
Go ahead and purchase your break or add other breaks to your cart. Make sure you don't lose your spots by clicking the "View Cart" button. You have 5 minutes to finish a purchase before your spots are released for other buyers to get them.
Step #5: Watch the Break Live
The Clubhouse sends you a TEXT to your mobile number with a link to watch the break LIVE whenever your break is starting. This keeps you from wondering when your break will take place.
Step #6: Cards are Shipped
After the breaking is over, you'll know what hits you've scored and will be shipped those cards in weekly shipments. We take extra precautions when shipping your cards to ensure they arrive safely.
Step #7: Show Your Mailday Off on Social Media
Once you get your mailday, show them off to your friends and us! Post your picture and tag us @ClubhouseBreaks or use #clubhousebreaks and #mailday.