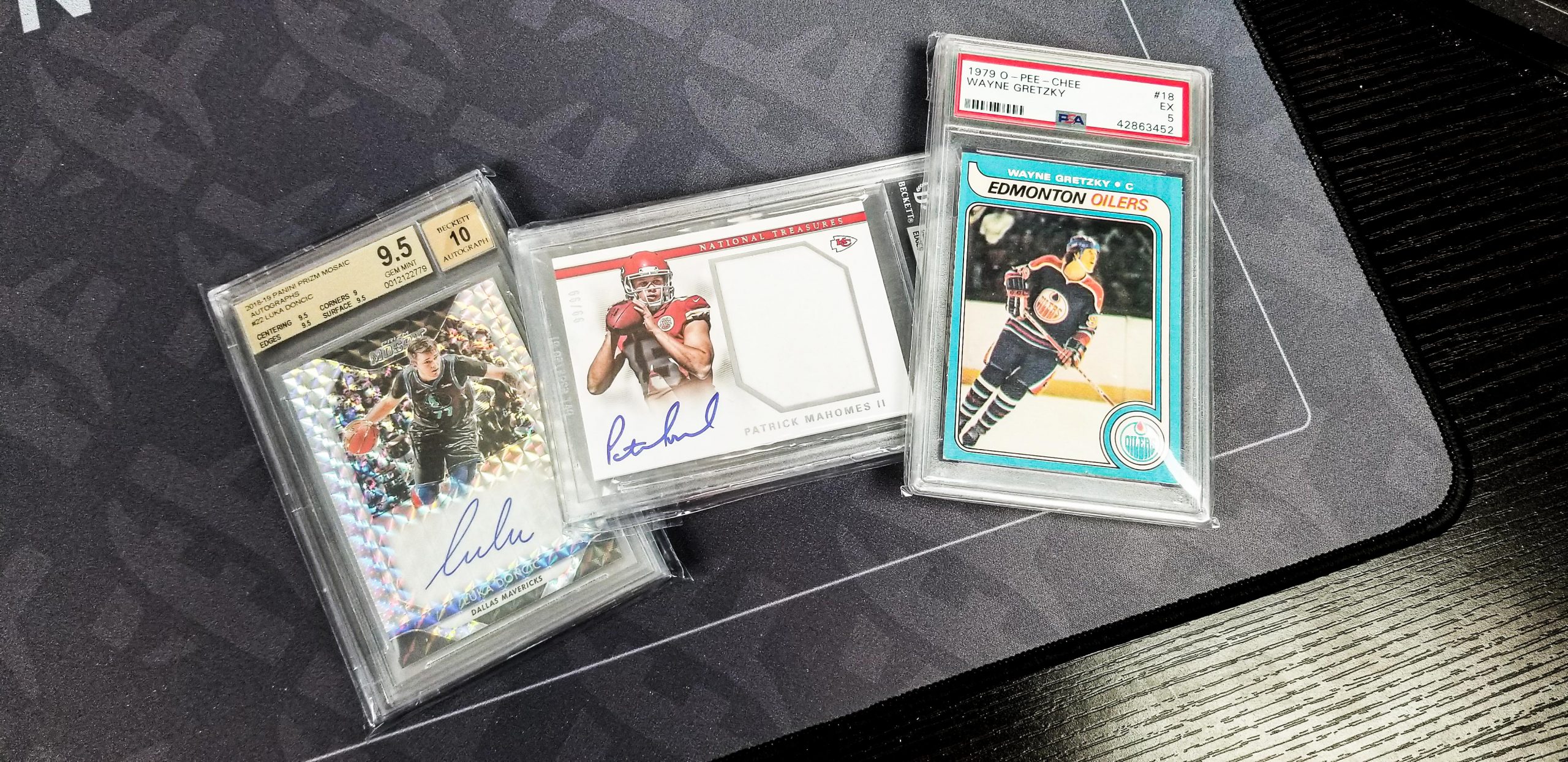 If you have some old sports cards in your closet or just recently started collecting, you might be curious how much they are worth. Maybe you could get some good money for them!
To find out if your sports cards are worth anything here is what we recommend doing:
First, find out the player's name, the manufacturer's brand, and the year it was printed. Next, look up the card on an online marketplace or auction site like eBay. Finally, search by "sold for" to see some realistic estimates.
This is the most straightforward way to know how much your sports cards are worth. But this method will only give you a basic estimate. MANY more factors come into play if you want to find a closer selling price.
If you want to learn a more detailed and accurate way to determine your card's value along with other sports card selling tips, continue reading!
Quick Overview:
How to Determine What Your Sports Cards are Worth (Step-by-Step)
Our Sports Card Pricing Guide
What Types of Sports Cards are Worth Money?

How to Determine What Your Sports Cards are Worth (Step-by-Step)
Checking the value of your sports cards doesn't have to be complicated!
You can use a few steps to obtain a more accurate read for how much your cards are worth and whether you should keep them or even trade them in.
Step 1: Filter Out the "Bad Cards"
Sort through your collection and pull out any cards that are in bad condition.
This means cards with rips, tears, stains, creases, fading, or anything that makes the card hard to read. These cards are primarily a no-go and won't be worth anything.
Step 2: Search by Player or Team
Typically, a card's value is based on the player's or team's success or popularity. Organize your cards by team or player popularity or skill based on what you already know.
If you're new to the sports world and have no idea, do some quick research online to see what players have been hot in the past and which ones are doing exceptionally well right now.
We recommend searching by sport. A quick Google search comes up with the results pictured below.

Step 3: Look for Rookies
Even if a player isn't top-rated right now, it doesn't mean they won't be in the future. It's a good idea to keep rookie cards handy as you might get lucky!
Another online search can result in the most popular rookies in a particular sport. Rookie popularity is superfluid, so some industry knowledge is important here.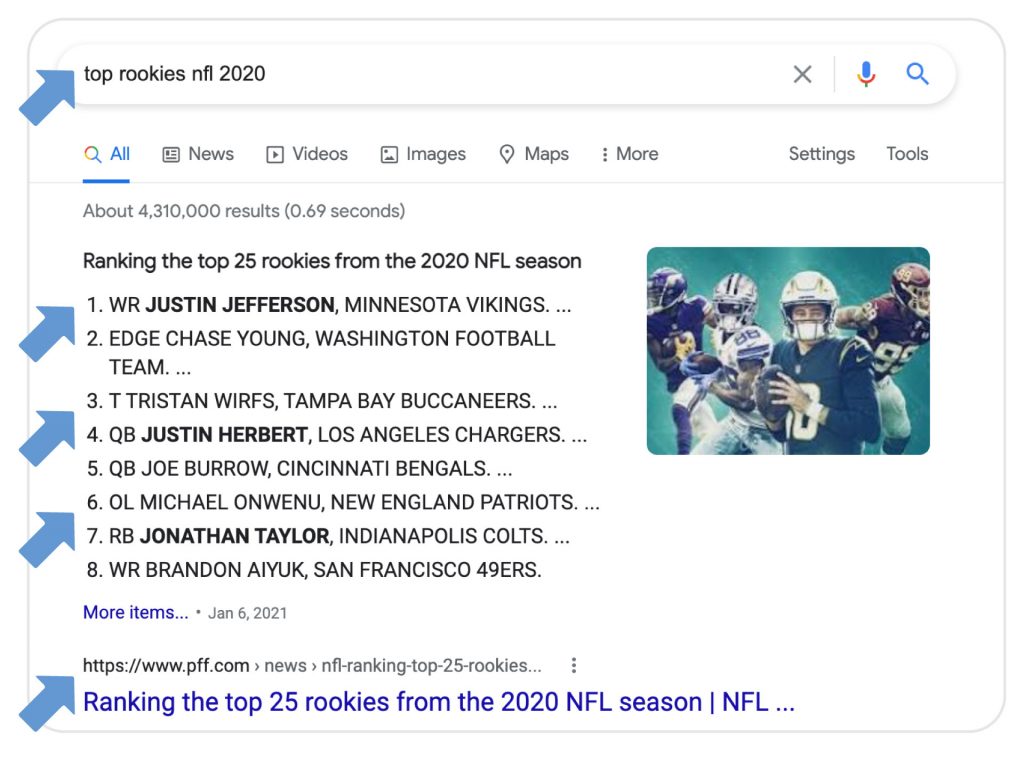 If you join our sports card community, you can ask us any questions on our live chat about popular and up-and-coming players or hot teams.
Step 4: Determine the Card's Print Run
Find out how many copies of your card were printed. Cards with a low print run are typically worth more than those produced in mass. It's all about supply and demand.
You can find the serial number on most cards in the corners.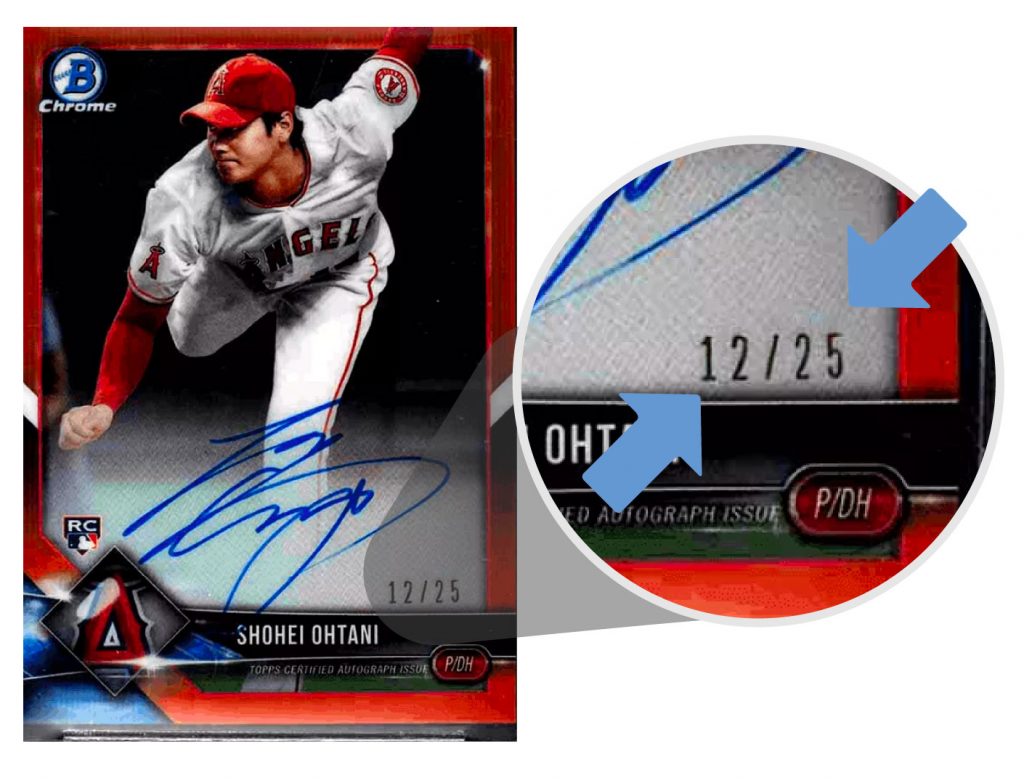 Going a step further, you can almost "calculate" your chance at finding valuable print runs by choosing the type of sports card type or case you buy.
Sports Card Investor ran an in-depth study to determine which group breaking and purchase method are most worth your investment.
They analyzed hobby, retail, and fast-break boxes. Their findings were that even non-numbered cards (i.e. Silver Prizms) can carry a lot of value.

Note: Cards that don't have identifiable print runs can still go for large sums of money. It's not always a determining factor in their value. Some of the cards pictured below have sold for thousands of dollars.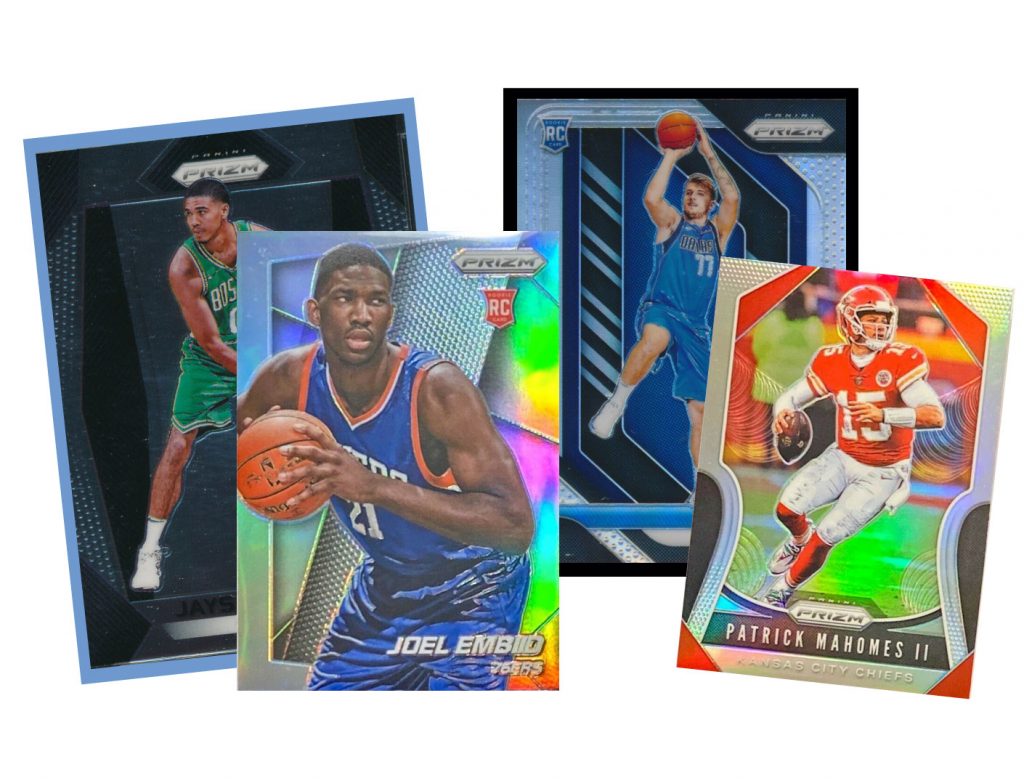 Step 5: Look for Unique Features
Check your cards for autographs, memorabilia, jerseys, etc. These features can make the card way more valuable.
One example of a card with a unique feature is the MASSIVE 1/1 Babe Ruth Bat Knob card we pulled during one of our group breaks. You can watch the full video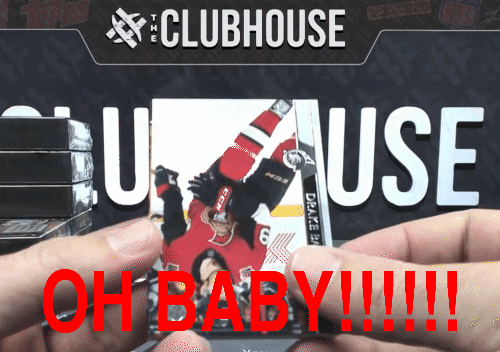 Remember though: An autographed card isn't automatically more valuable. But, if it's a card signed by a valuable player you could have a goldmine on your hands.
Step 6: Check the Age
With more modern cards, older doesn't always mean better. But it is a good idea to keep a lookout for older cards paired with incredible players.
The height of card collecting and trading was in the 80s and 90s. Even with a high print run, cards from these decades can still be valuable. However, they may be less valuable than cards made before 1980 or those made within the last 5-10 years.
A Sports Card Pricing Guide
It's not always so straightforward when learning the value of your cards. Searching online might even leave you empty-handed or give you false information.
A more sound way to know your cards worth is to enter the following information into a card database:
Year
Set Name (Panini Prizm, Topps Series 1, etc…)
Card # (located on the back of the card)
Player Name
Card Description (ie Rookie Patch Auto, Silver Prizm Rookie)
Estimated Value (using eBay Sold Listings sorted by Most Current)
What Types of Sports Cards are Worth Money?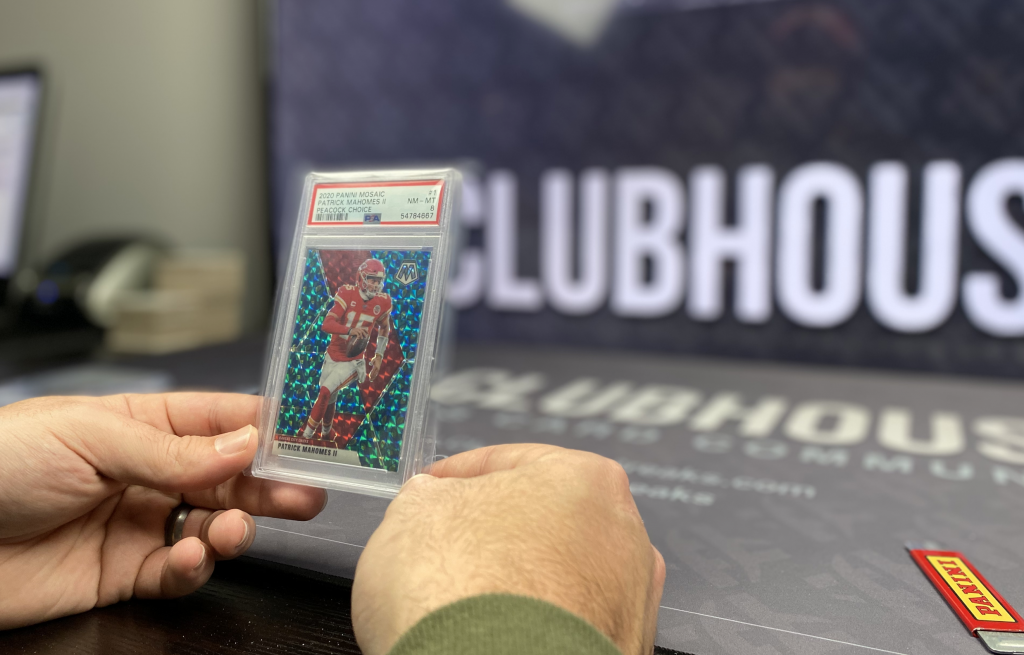 Sports cards that are worth money are typically the ones that are in great condition, the players are in high demand or have big names, and a unique feature is included like a print run, autograph, jersey, or piece of memorabilia.
There are, of course, exceptions to this. We've seen many cards come through that simply include an in-demand player. These end up being worth potentially thousands of dollars.
The table below shows examples of sports cards that have sold online and which have been in-demand:
A List of Sports Cards that have Sold Online
| | | | | | |
| --- | --- | --- | --- | --- | --- |
| Brand of Card | Player Name | Card Type | Price Sold | Date Sold | Place Purchased |
| Panini | Luke Doncic | Prizm Silver | $6,850 | April 18, 2021 | eBay |
| Panini | Jayson Tatum & Donovan Mitchell | Flawless Logoman 1/1 | $21,333 | January 25, 2021 | eBay |
| Panini | Justin Herbert | NT Rookie Patch Auto | $50,000 | April 18, 2021 | eBay |
| Topps | Honus Wagner | T206 Baseball | $3.12 million | October 1, 2016 | Goldin Auctions |
| Upper Deck | LeBron James | Upper Deck "Exquisite Collection" Basketball | $1.8 million | July 18, 2020 | Goldin Auctions |
| Leaf Brands | Rocky Graziano | Boxing | $72,000 | October 30, 2017 | Robert Edward Auctions |
| O-Pee-Chee | Wayne Gretzky | Hockey | $1.29 million | December 10, 2020 | Heritage Auctions |
The MASSIVE #BIGHITTIE We Pulled for a Customer
At The Clubhouse, we had the absolute honor of pulling a Jayson Tatum & Donovan Mitchell Flawless Logoman 1/1 for customers Gary and Ryan during one of our random tier group breaks.
This card is featured in the above table to show you what can happen if you participate in a group break.
Take a look at the image below. It's beautiful in every way and an absolute jaw-dropper of a card.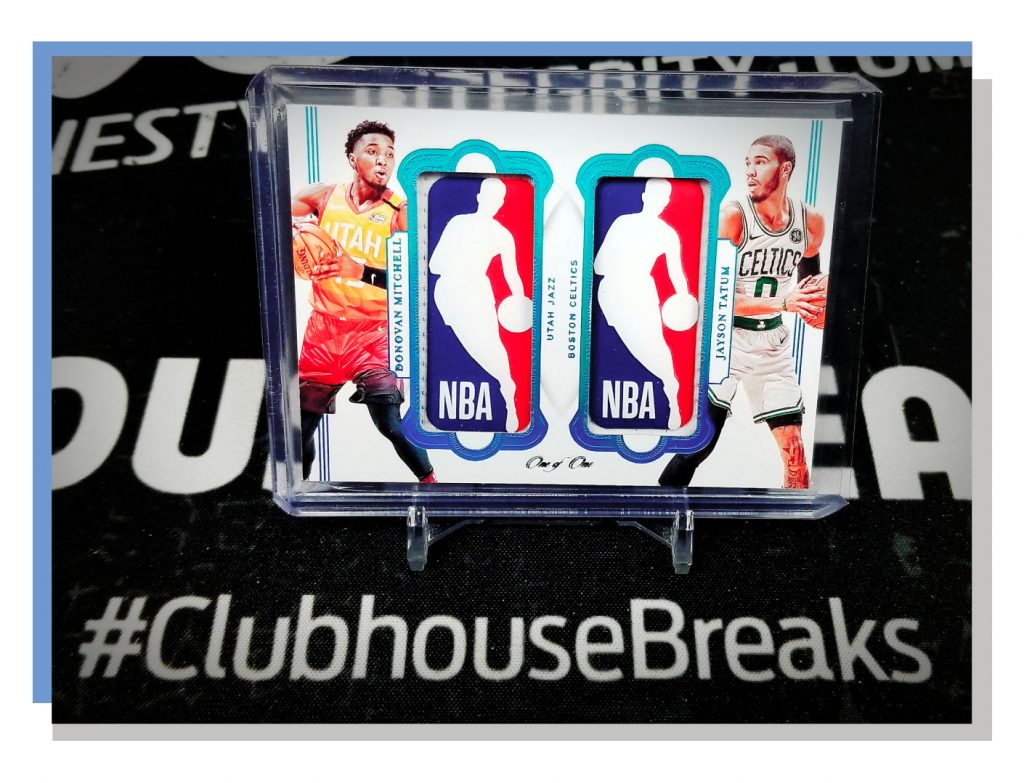 After pulling the card, both customers decided they wanted to sell it. We had the pleasure of helping them through the complete process of buying, grading, and selling at an auction. It ended up selling for $21K on eBay. Insane!
Final Thoughts
Checking if your sports cards are worth money is relatively easy, thanks to online databases and marketplaces like eBay.
If you're new to collecting or enjoying this as a hobby, it's wise to know what players and features to look out for in a card. If you're not sure, simply search for it online! Who knows, if you have a bunch of cards lying around, they may sell for hundreds or thousands of dollars.