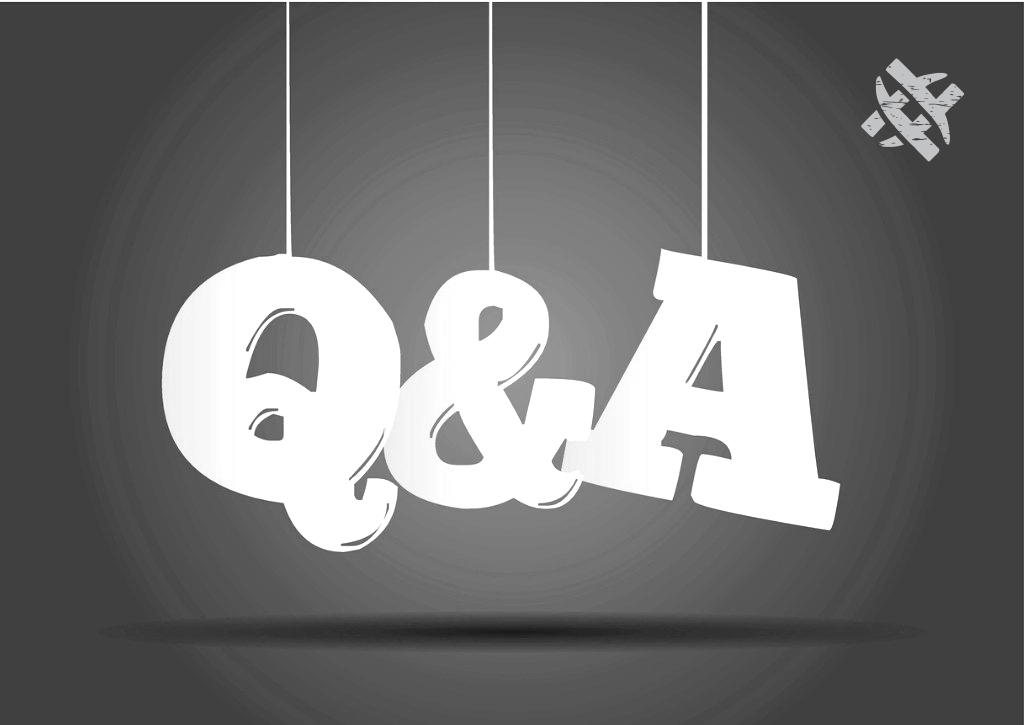 In conversation with members I always seem to get a plethora of questions… so why not give you guys control of the blog?!?! Below are some member-submitted questions… some fun, some serious… but all valid 😉
juantoro asked "Where, why, & how did you start playing hockey? I mean your area is somewhat like mine (TN) and the driveway and blades was as close as we could get to hockey."
Well, hockey has ALWAYS been a part of my life. Ever since I got my first pair of Mission blades as a young kid in STL I have been playing hockey. I would quite literally play EVERY day of my childhood as long as the weather allowed for it. The most we could afford was street hockey… but I loved every minute of it. I would skate until it was so dark I couldn't see the ball anymore! Even after I got married while in college, I would go to the few public roller rinks in STL parks and still play (though not quite as often). Once I moved to Kansas City in 2011, my best friend and I went to "Learn to Play Hockey" nights and spent 6 months or so getting used to the transition to ice. The hockey sense and puck handling/shooting was already wired… but doing it all on ice was the biggest learning curve. Now I have been playing for 7 Years for the KC Fusion… one of the best decisions I have made for myself in my adult life.
As for the why… well… no matter how rough of a week/month/year I am having, every single time I lace up those skates and hit the ice, there is NOTHING on my mind except loving the game I am playing. For that couple of hours everything else just goes away. It has been that way since I was a little kid. It isn't something I learned, it is just something that time has made a part of me. Great question John!
Af1200524 asked "What is your favorite thing when it comes to breaks?"
This one is an EASY one! The rush! I get the exact same rush of anticipation as everyone else does! You can't take the rush out of a collector… even when it isn't for them!
DannyG asked "Do you ever get envious when you pull a card of one of your favorite players? Also, who are your favorites?
I don't ever get 'envious' as I am genuinely PUMPED when I pull huge cards for people… even if I would like to acquire the card too 😉 That being said… you can't take the collector out of me, so I will try to get the ones I love! Some of my favorites are Alex Pietrangelo, Adam Wainwright, Dizzy Dean & Lou Gehrig.
Simonelli22 asked "Do you find the food you eat to be better in STL or in KC?"
This is another SUPER easy one! While one of my favorite dishes in the world is Hot Braised Chicken from China Wok in North County (STL) … one of the best foodie cities in the United States is KC. The BBQ scene is incredible, but it is the vast expanse of culture that makes the food scene in KC so great! Some of my go-to's are Indian, BBQ, Steak and some Biscuits & Gravy!
Trips1010 asked "Where do you see the Hobby in 10 Years?"
Now we are getting serious! This is a tough one… but I will do my best. Now that we have been a community for almost 10 years… it helps give perspective to what is possible to achieve. 10 Years ago Group Breaks were BARELY a thing, and most people my age were not in the hobby anymore. Fast forward and now we have a resurgence of middle aged people realizing that the hobby is on FIRE again! I think in the next 10 Years we will see product evolution in a BIG way. With the world going digital, I think we will see an increased digital presence in our hobby. I also think we will get more event driven (which we are already seeing happening in the hobby). People want to get closer to the players, and our hobby is in a unique position to bridge that gap. You already see our community traveling all over the country to open cases with players, and I think you will see that concept keep growing and evolving. The future is bright for the card market as it continues to outpace the "traditional" investing market. Great question Jason, hope I din't butcher that response!
JDietrich23 asked "Who was the favorite athlete you have met in person and why?" 
This one is tough! I have been blessed to be able to meet hundreds of players over the years… and almost all of them have been great to hang with! There are 2 that standout; Pat Mahomes & Nick Mullens. I had the pleasure of breaking a few different times with Pat. Not only is he a class act, but his knowledge of the game and players is second to NONE! It was flat out incredible how deep his mind for the game is. I recently met Nick in LA and had we not been introduced… I would have had no idea he was an athlete. We just hung out, swapped stories of growing up over some adult beverages. Genuinely amazing dude!
p_ruble asked "Where did your catchphrase "There you have it!" originate from?
I honestly have no idea! As many of you know… I don't have anything planned for big hits (I just let out whatever comes to mind). The same can be said for closing out each break with "There you have it!" I would be interested to know when I even started doing that… it is just what came out naturally and I guess I have stuck with it.
Spydermat asked "What is the most stressful break related incident you have been a part of?"
Another easy one! 2016 Topps Transcendent Collection Baseball ($28,000 a Box). I had just started using a new broadcast software. When we finished this break… I went to 'Stop Recording' and realized I never has started the recording. Luckily the software had a file that was ALWAYS recording (didn't know that at the time). Needless to say, I was freaking out on the inside.
sporingkctid asked "How did Matt get on board with The Clubhouse?" 
For those who do not know, Matt is in charge of making sure cards that get opened on camera… get to your mailbox! Matt started working with The Clubhouse in December of 2017. I was spending 80-100 hours a week in the office and realized there was no way I was going to stay healthy and grow this community the way I wanted to, if I was spending 1/2 of my week sorting and shipping. I knew Matt through a mutual friend and knew his ability to work diligently on a task, without distraction, was exactly what was needed! The rest is history!
Staspavlov asked "How did you go from breaking a little (boxes once a week) to multiple cases per day all week long? How did you grow the customer base?" 
This is a question that I get multiple times a week (sorry to those emails I have not replied to yet)! It is a very tough one to answer… because there is no secret sauce I followed. Breaking wasn't a 'thing' back then… so there was not market to get members from. From Day #1 we have always been a community built on… community. Over the last 8 years we have had 2 ads placed (1 year each) … and they were completely useless. I guess if I had to pick one thing that has contributed to our community growing & thriving… it has been my desire to FIRST build a community and treat each person as I would treat my family and friends. Cards are what we all love, and if I am connecting with members as friends… of course we are going to break cards together. As I try to tell new collectors coming into the hobby… breakers all break the same product at roughly the same price (give or take 5%) … what REALLY matters are the intangibles. How do they treat YOU? What are they doing to innovate and grow the category? What is their relationship with the manufacturers? These are all things that can not be bought… but rather that we bring to the table FOR our members. I think THAT is what keeps people coming back, and dragging their friends with them!
I appreciate everyone who took the time to submit their questions! Hopefully this offered some insight into myself as a person, and some insight into how The Clubhouse is what it is. Looking forward to the next time!